The house was black and white–mostly black. A black roof, black windows and doors and the siding was huge sections of panels–all black. The front porch was an alcove with one lamp for light–light that the blackness sucked up.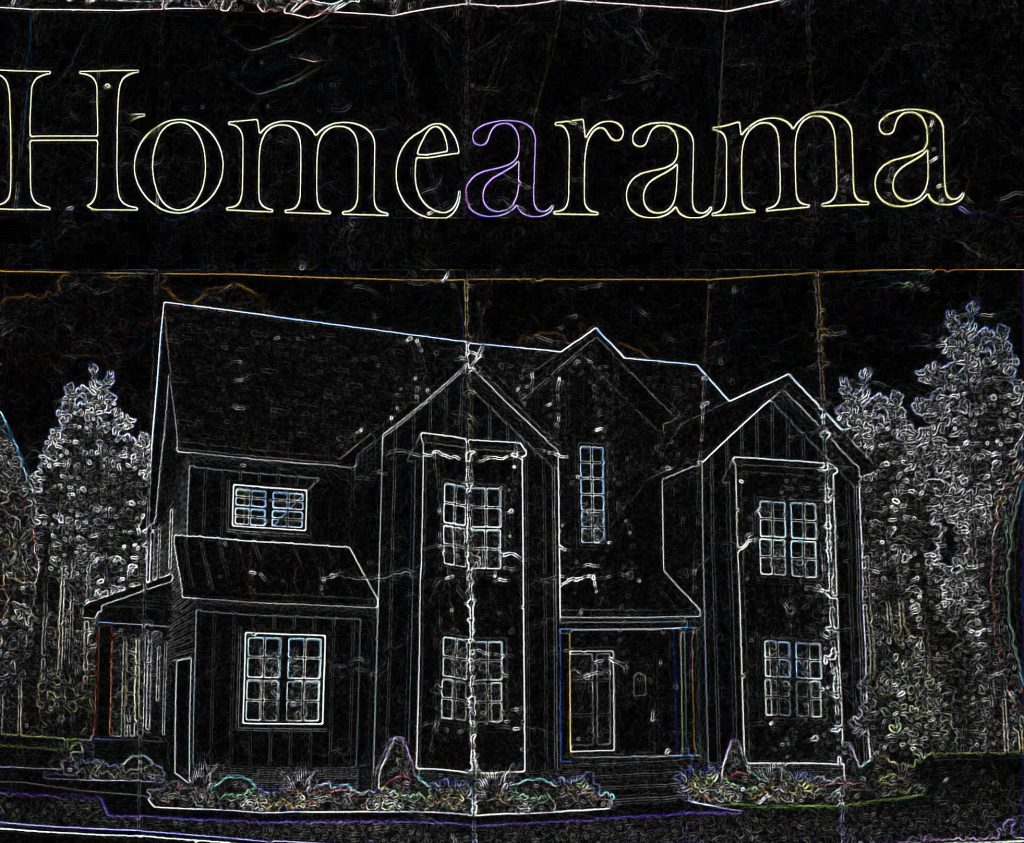 The front yard was mostly a concrete walk with a tiny strip of grass for a border. Two dwarf cedar trees were the extent of the landscaping.
At first glance the house appeared to be a single family home but tucked on either side of the house were doors leading into separate units, albeit all under the same black roof–a house of three.
Once entering any of those three doors it was unlikely that you would ever want to leave, so said the developers.
Or rather, you could not leave.
Homearama
Designer Show 
Summer Lake in the Suburbs
Come take a tour.
Tickets available online--only $10
(c) Glenda M. Kotchish 11/25/2021